About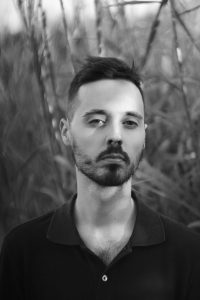 Hi, I'm Pedro (1991, PT) and I'm a visual communicator and a storyteller.
I work mostly with illustration and graphic design (Children and Youth, Editorial, Cultural Communication and Branding…)
My interdisciplinary education and professional experience made me open and curious to new processes, projects and ideas.
It also made me flexible to find new ways to communicate in a more creative and efficient way.
Feel free to contact me for questions, commissions, projects or collaborations!
Contact: estudos.pedrovelho@gmail.com
Awards
2019      VI Pingo Doce National Children's Literature Award – Illustration – PT
Graphic Design and Illustration Selections
2020    Virtual Poster Gallery EtnoKraków / Crossroads Music Festival – PL
2020    Short listed for the Poster Competition of the Adelaide Fringe Festival – AU
Film Festivals
2019      Ethnographic Film Screening – 7th Congress of the Portuguese Anthropological Association (APA) – PT
2018      22 Ji.hlava International Documentary Film Festival – Opus Bonum (Best World Documentary Film) – CZ
Photo Festivals and Exhibitions
2018      Other theatricalities – LIGHT BOX | Da Luz Collective – Galeria FOCO – PT
2017      Fiebre Photobook Madrid – Dummies Selection – ES
2017      Flâneur – New Urban Narratives – Dummies Exhibition – PT
2017      Lisbon's 8th Photobook Fair – Dummies Exhibition – PT
Other Projects
2018/19      IV Laboratory of Writing for Theatre – TNDM II,  PT
2017            Laboratory of Experimental Theatre  – CCC, PT
–
For complete CV send me a message.